The Portfolio Manager tab on the TIP Tool provides a centralized location for all your applications that have been filed at the PTO.
Once the idea moves into the 'Filed' column in the Idea Manager and the application number is updated, it starts getting reflected in the 'Filed Applications' of the Portfolio Manager tab. The tool picks up the application number entered and automatically scrapes the data from the USPTO.
The overall portfolio stats can be seen on the interface of the Portfolio. The distinction between Pending, Patented, Expired, and Abandoned applications is provided.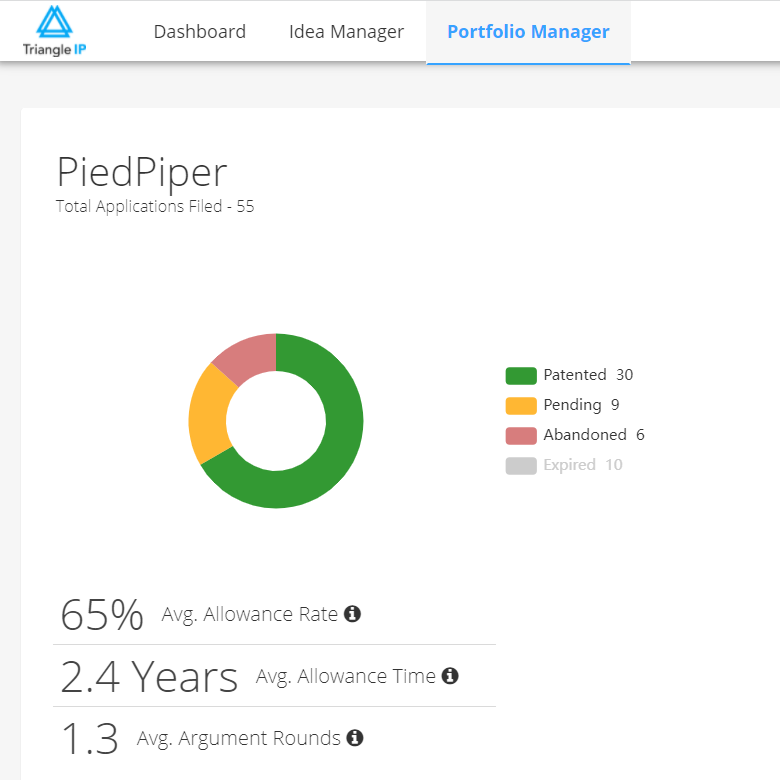 Also, on the right hand side of the page, you can see the distribution of applications mapped on the basis of actual versus predicted number of arguments. This also indicates the quality of the applications filed. More applications falling on the right side of the graph indicate a better quality of the applications.