Currently, the TIP Tool offers automatic status updates of US applications. Applications can be added in the Portfolio Manager by the following ways:
Transitioned from Idea Manager
Any filing moved to the 'Filed' column of the Idea Manager is automatically moved to the Portfolio Manager.
If the tool was successfully able to retrieve the status of the listed applications, then they are placed under 'Filed Applications' list of the Portfolio Manager
Applications directly on-boarded on the Portfolio Manager
If you have an existing portfolio that needs to be directly added to the Portfolio Manager, then simply click on the 'Add Applications' button on the Portfolio Manager.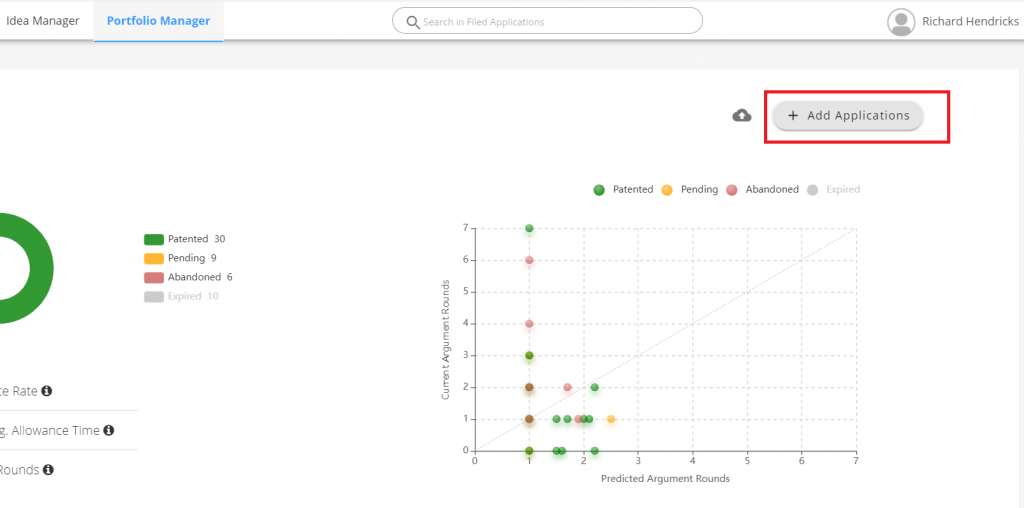 A window will pop open.
The complete list of applications can be added here, separated by a new line.
If any of the applications fall under Private PAIR, click on the corresponding option and enter the Private PAIR information. (Please note that the TIP tool does NOT store Private PAIR credential information and the scraping is done in an encrypted format). Click on Submit.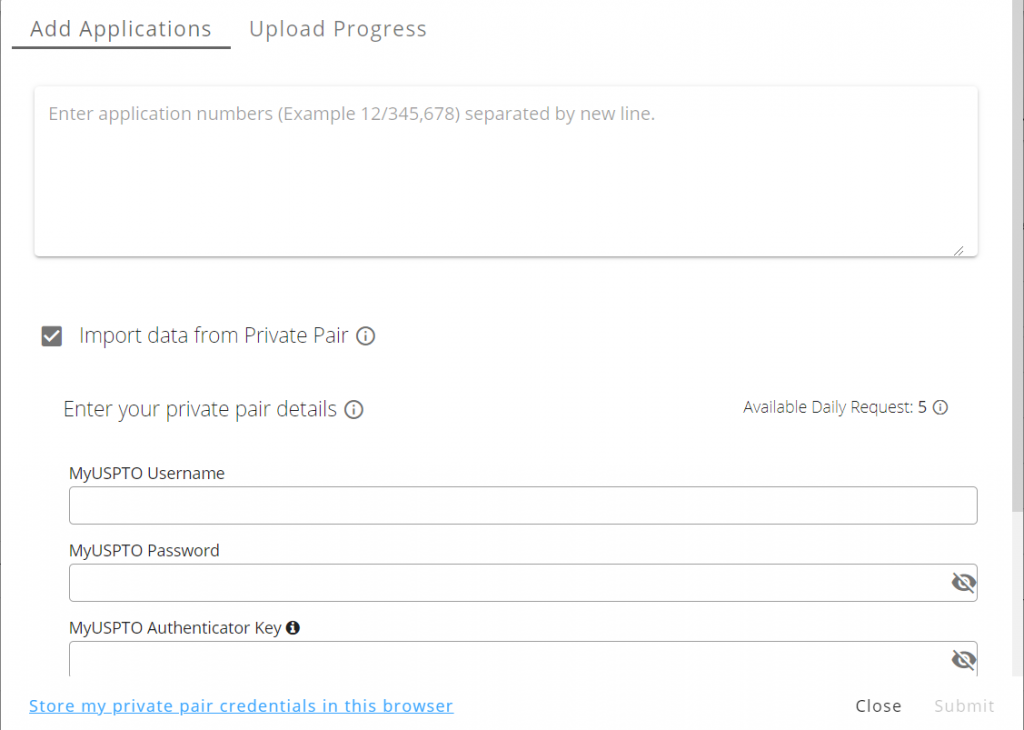 The TIP tool will start scraping the applications listed and will provide the fetched details on the Portfolio Manager.
The applications are then listed in one of the 2 lists as follows:
If the tool was not able to find the application at the PTO, then it is placed under 'Applications Not Synced' list of the Portfolio Manager. The applications can NOT be synced because of multiple reasons. One of the reasons could be that the application number entered is incorrect or the format in which it is entered is not correct. Alternatively, if the application is unpublished i.e. the details of the application fall under Private PAIR, but the user has not entered their Private PAIR credentials, then also the application would be listed under the 'Applications not Synced' list.
Upload Status
The status of the applications that have been uploaded can be found under the 'Portfolio Uploads Status' tab.